Heart Health Expert – Survivor – Non-Profit CEO – Award-Winning Author
Are you planning a Go Red for Women® or Women's Health Event? Go here...
Are you a Journalist looking for media resources? Go here...
"A near-death experience
prompted Mellanie to make
a career of telling others
what they need to know
about heart disease."
Newsweek

Awards

Finalist — ForeWord Magazine 2007 Book of the Year, Health Finalist — 2007 Independent Publisher Book Awards, Health USA Book News
Best Books 2006, Women's Health Readers Preference
Editor's Choice

"An important topic
and an inspiring personal story."
Colleen Barrett
President
Southwest Airlines

"This work is filled
with substantive ideas
that can enhance the quality of your life and increase the quantity
of your years."
Nido Qubein
President
High Point University

With Martha
at the Texas Conference
for Women

Are you looking for a keynote speaker to inspire and motivate attendees and move them to action, creating greater health and productivity? You have come to the right place.

Mellanie True Hills is a heart disease survivor, heart health expert, patient advocate, award-winning author, and founder and CEO of the non-profit American Foundation for Women's Health and StopAfib.org, the world's foremost atrial fibrillation patient advocacy organization. As she shares her inspiring personal story of her brush with death in emergency heart surgery, and subsequent close call with a stroke due to an irregular heartbeat, atrial fibrillation, she helps audiences take control of their own lives. Attendees call her presentations uplifting, motivational, inspiring, and thought provoking, and say "You saved my life."

Check out her

topics

and

reviews

of past presentations.

Mellanie True Hills coaches women and men to create a healthier, happier life and companies to grow through creating healthy, productive workplaces.

of Mellanie True Hills, the Health & Productivity Revitalizer®.

Mellanie writes for, and is quoted in, a variety of publications and books.

| | |
| --- | --- |
| | Award Winner |

Previous Best Sellers, published by John Wiley & Sons:

Go Red for Women® is a registered trademark of the American Heart Association. While Mellanie is actively involved with the American Heart Association, this does not imply or constitute their endorsement of her.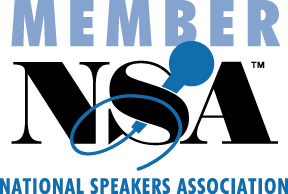 True Hills, Inc.
940-466-9898
mhills at mellaniehills dot com
www dot MellanieHills dot com

This page last updated on Tuesday, June 21, 2011.

Copyright © 1996 - True Hills, Inc.
Design by True Moss Communications